It's a new month, and that's a good excuse for a bit of a change in the way the ol' blog looks. I've used Cory Miller's "Clean Copy 2″ theme – if it's good enough for Michel Fortin and Terry Dean, it sure ought to be good enough for me!. Actually, I had to tweak it a bit to get it to behave the way I wanted…but that's probably true for most free 'off the rack' themes.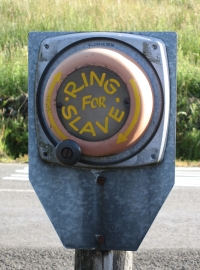 Actually, the big change is in my working life. I've taken the giant step of quitting my J.O.B, so I'm freelancing again for the first time in 13 years. How do I feel? An odd mixture of exhilaration, relief and sheer terror. But as John Carlton says, sometimes you gotta work as if there's a gun to your head. Out of the comfort zone, into the fire…
You can expect to see much more activity here, now that I have the time to get stuck in.
Tags:
blog theme
,
freelancing
,
quitting