One of the simplest Internet business models is the one which has been used for centuries – creating a product and selling it. Of course, you can create and sell physical products – anything from aardvaark pullovers to zebra scarves. But the most profitable kind of product is based on information.
People have been selling information for many years. The most obvious kind of information product is the traditional non-fiction book. But there are many other kinds of information products. Audio recordings, for example books on tape or on CD; videos – like "How to improve your golf swing" DVDs; software products; seminars, training and workshops.
People are always interested in learning new things. You might think that you can find out how to do pretty much anything on the Internet, and to some extent that's true. But many people don't have time to do the research to find and collate all the information they would need to learn to do something outside of their area of expertise.
If you can find out what people want to learn about, you can create a product and sell it to them. And these days, it's easier than ever to find out what people are looking for. You've probably seen Google's handy-dandy keyword suggestion tool. It pops up automatically while you're typing in the Search box.
Give it a try. Go to Google.com, and type in how to followed by a space, and wait a second. Google shows you a list of suggestions like this: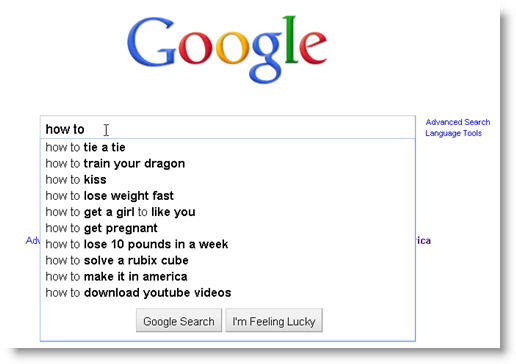 You can dig deeper by adding a letter of the alphabet like this: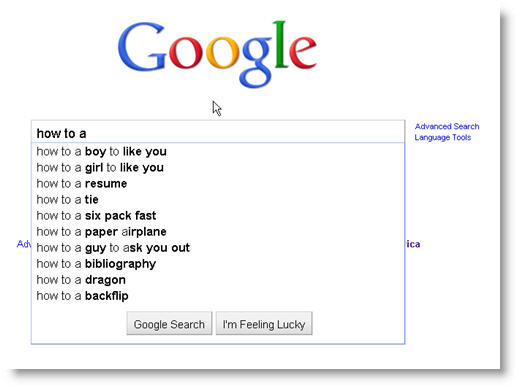 Look for interesting topics that you know something about. Here's an example – I typed how to get more: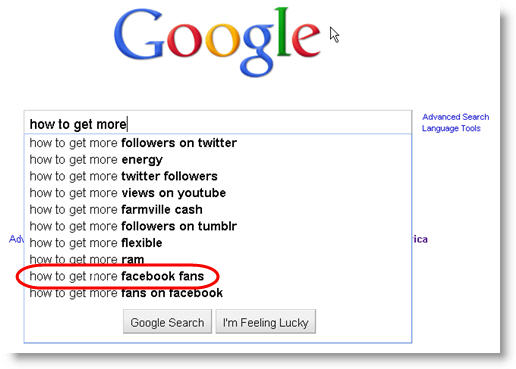 The next step is to find out how many people are searching for the keywords you're interested in. Fortunately, Google comes to the rescue here as well. The Google External Keyword Tool is a free resource which can give you a good idea of the number of people searching for a particular topic every month.
Here's the result of my search for how to get more facebook fans: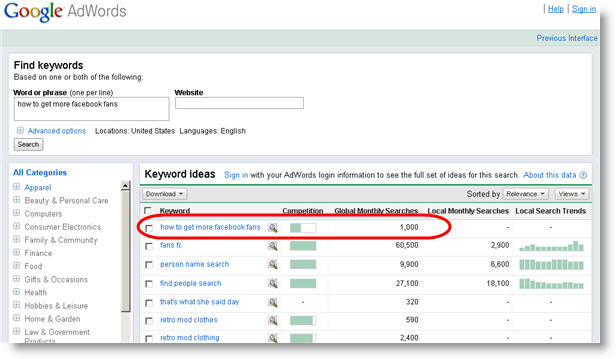 You can see that there are around 1000 people searching for that phrase every month. If you try similar phrases, like get more facebook fans and how to get more fans on facebook you'll find that there are a few thousand people searching for ways to increase the number of fans they have on Facebook.
Another factor you need to take into account is the amount of competition for your chosen keyword phrase. There are two kinds of competition we're interested in. Firstly, how many competing products are there? And secondly, how many competing web pages are there?
Competing products are a good thing. If people have created a product and are spending money to advertise it, it means that people in the target market are spending money, which is what you want. A quick way to check on competing products is by looking at the number of Adwords ads appearing for the search term: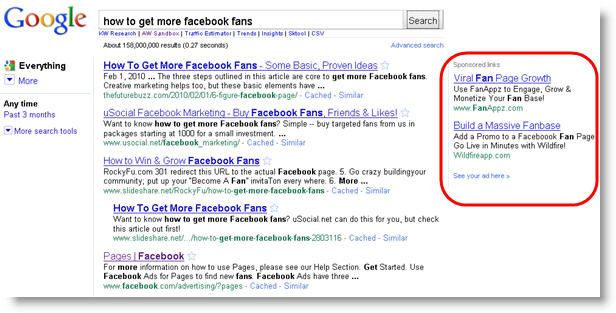 You can see that there are only 2 competing ads. As a rule of thumb, before I spent the time and energy creating a product for a market, I would make sure there were at least 8 ads. Back to the drawing board!
We'll take a look at competing websites in another post.
If you are looking for a simple step-by-step method to build an Online business, take a look at the Simple Cash Blueprint
No tag for this post.